We are honored to serve the men and women
of our Military & First Responders Community.
Saluting Those Who Serve
$500
Military or First Responder
Bonus Cash
 Active Military, Retired & Veterans and First Responders


Your benefit can be extended to anyone in your household!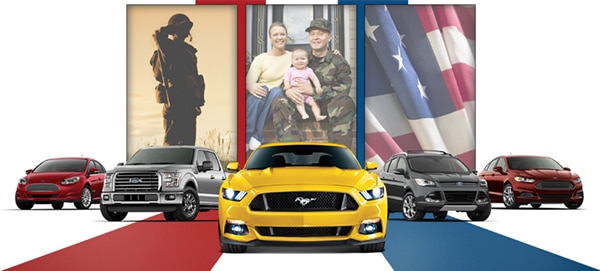 Qualifying Military Personnel:
Active Duty
Active Military Personnel in the Army, Navy, Air Force, Marines and Coast Guard
National Guard, Reservists Serving on Active Duty and Members of the Delayed Entry/Enlisted Program (DEP)
Veterans Separated within the last 180 days.
Spouse/Surviving spouse, or other household members    
Retired
Regular Retirement
Reserve Retirement
Early Retirement (TERA)
Medically Retired

Spouse/Surviving spouse, or other household members

Veterans
For our Veterans, we may never fully thank you for the sacrifices you've made for our Country - but helping save is a start.  
Koons Mobility Center is fully certified in the selecting, purchasing and servicing vehicles that include adaptive equipment or modifications.  

With over 30 adaptive vehicles in-stock, our dedicated staff is available to you to assist in finding the vehicle that meets our needs.  Mobility and adaptive specific incentives are available to you - let us serve you.  View our 
inventory of adaptive vehicles
 and let us know how we can best serve you.
Overseas Personnel
(MAP) The Military Advantage Program is an exclusive program created by Military AutoSoure - the Authorized Distributor of Ford Vehilces for the U.S. Military personnel who are currently serving outside of the United States.
Privileged Overseas Miltary Personnel Pricing
Lowest Price Guarantee
Exclusive Rebates
Guaranteed Price and Rebate Protection
Full disclosure of charges

Learn more about the 
Military Advantage Program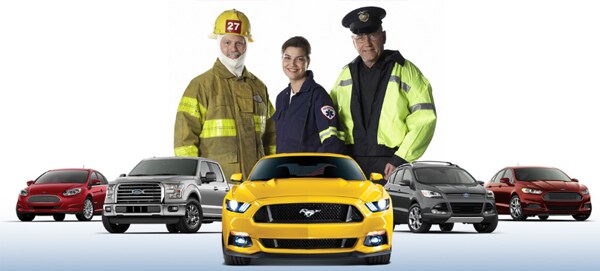 Qualifying First Responders

Police
Police Offer
Sheriff/Sheriff's Deputy
Correctional Officer
State Trooper
Federal Law Enforcement Officer (ex. Customs, Homeland Security, etc.)

Fire Department
Career Firefighter
Volunteer Firefighter
EMT