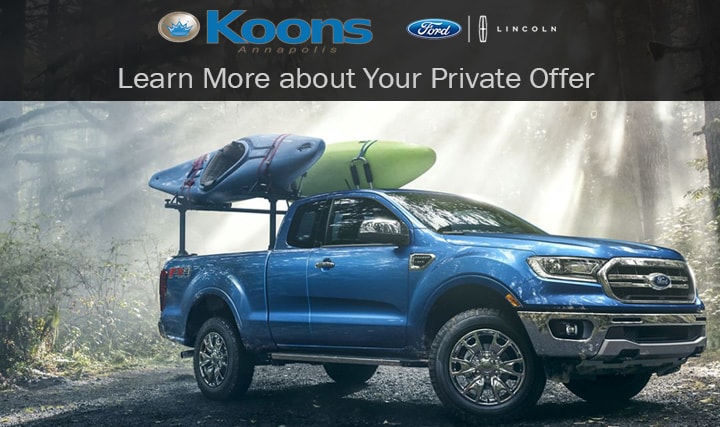 According to our records, you may qualify for a Ford Private Offer.  Private Offers from Ford are in addition to all Public Offers.  Save thousands more on a New Ford Car, Truck or SUV.
If you know what offer you qualify for, you're ahead of the game.  Select a vehicle your most interested in and submit a request for more information and make a note that you qualify for a private offer.  One of our representatives will be in contact with to confirm the details.
To confirm your qualify and claim your private offer, simply complete the form below or give us a call, (410) 224-2100   We'll ask for a few pieces of information to identify your offer.  



Use the form below to confirm your eligibility.